Best things to see in Morocco
The best places to visit in Morocco
The best things to do in Morocco & the best places to see in Morocco are virtually impossible, so in this article, you will find the places that you can visit with tours and excursions even one day: cities, attractions, desert, nature and beaches…Also, our agency offers you many special trips such as Desert tours from Marrakech, Desert trips from Fes, Morocco imperial cites tour, Morocco trips, Morocco travel, holiday in Morocco, Morocco tours, Travel agency in Morocco, Marrakech desert tours, Marrakech excursions, Marrakech trips. In addition, all these tours are organized by Morocco tour operator agency.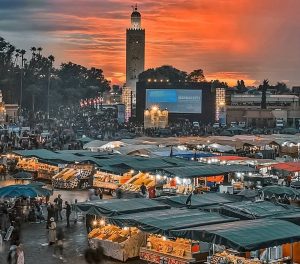 Overview:
First of all, let's make a general overview of the main cities that every year are reached by millions of tourists and travellers. We start with Marrakech, which is the most vibrant of Moroccan cities. It is famous for its souqs (markets), where you can find goods of all kinds. Also, it is known as the red city, which is recommended for those who love good food. Moreover, do not miss a visit to the Medina and its Jemaa el Fna square, where street artists perform continuously. And after Marrakech, here we are in Rabat, which is the capital of Morocco. Here, European and Islamic influences coexist, creating a fascinating and curious mix that you can immortalize in absolutely striking photographs.
Along the itinerary, there is also Fes, which is the symbol of Moroccan culture. It is located among the hills of the Maghreb and divided into the New Town and the Old Town. In the former, you can visit the Jewish quarter and the Royal Palace, while the latter will conquer you with its more than 9,000 narrow streets in a medieval labyrinth enclosed by a wall, another unmissable place in Essaouria. It is a town overlooking the Atlantic declared by UNESCO World Heritage Site, with its fortress, white walls and craft stores. Then, another fortified village is Ait Benhaddou. Here, you will be able to get a close look at this construction technique used by Moroccan tribes, who used organic material to build houses of a particular red colour.
Sahara desert:
If you really want to get in touch with the nature of Morocco. There is of course the famous Sahara Desert, where you can visit on board a camel or a 4×4 off-road vehicle and we assure you that the experience is definitely unique!. The colours, sounds and skies of the desert will remain in your heart. Advice: choose the dunes of Erg Chebbi, which extends for kilometres and reach heights of up to 250 meters. Also, the surprises of this destination do not end here: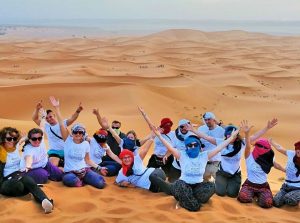 In Morocco there are many ski resorts and suggestive trekking routes:
The ski season in the mountain areas goes from the first days of December until the end of March. Then, while the best time for trekking is between June and September, for those who want to ski, we suggest going to Oukaimeden, about 70 km from Marrakech, so even a nice trip out of town, while Jebel Toubkal, in the High Atlas mountains, is one of the favourite destinations for hikers, a two-day itinerary surrounded by beautiful landscapes. Now let's see together some lists so that on the map you can mark the unmissable places of your itinerary.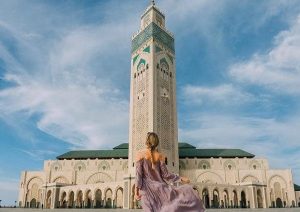 List of must-see cities in Morocco To quickly summarize, where are some of the places that we recommend visiting both for their historical and artistic interest and for the attractions present, some imperial cities and then:
Cities:
Casablanca
Agadir
Fes
Chefchaouen
Essaouira
Rabat
Tangier
Merzouga
Ouarzazate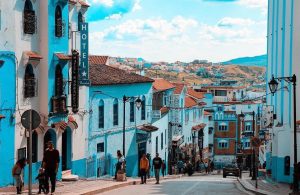 Main attractions in Morocco Attractions:
The Atlas Mountains, Jamaa el Fna, Majorelle Gardens, El Bahia Palace, Hassan II Mosque, Ouzoud waterfalls, Kutubiyya Mosque, Kasbah of the Oudaia, And as mentioned at the beginning of the article. We can definitely include among the attractions also the beautiful beaches of Morocco…
CLICK AND DISCOVER NOW:
travel program, comments, photos, itineraries and services included!