Morocco Desert birds
Bird watching in Merzouga desert Morocco / Merzouga Birding day trip in Sahara & Moroccan Birds tours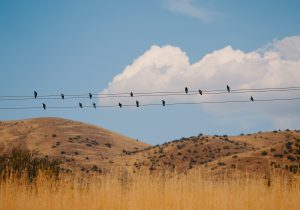 Overview:
 As you travel east, the environment gets more desolate and palm trees appear; wadis and oasis become the norm; and in the distance, the high dune system known as Erg Chebbi provides an impressive backdrop. While Trumpeter Finches are widespread in this area, we'll be on the lookout for the Desert Warbler, another local speciality. Desert Wheatear, Hoopoe Lark, and maybe a flock of Blue-cheeked Bee-eaters can all be found alongside Bar-tailed Desert Larks. The regs (pebble deserts) are broken up by palm groves and Oasis, which provide habitat for Fulvous Babbler and Tristram's Warbler. Also, the Acacia thickets that grow along the wadis provide cover to many passing migrants and wintering warblers. Moreover, these Morocco desert bird tours of Morocco Tour Operator agency will give the opportunity to watch new kinds of Moroccan birds.

Desert birding tour:
Moroccan birding is thrilling, and the north African country is home to numerous world-class birds. We offer an exciting and popular full-day excursion in Merzouga that covers all of the key sites surrounding the Sahara desert in Erg Chebbi, providing all birdwatchers with a diverse range of habitats. In addition, this day tour follows the birds of the Sahara desert, and we pick you up from your hotel and take you to beautiful sites. Moreover, to cross the desert, we shall use 4×4 cars. Also, you may be fortunate enough to see seasonal lakes, which are present in the area on occasion. Then, they attract a variety of wildfowl, including Marbled Ducks and Greater Flamingos. We will bring you to your hotel in Merzouga once we finish our day trip.
*Note:
We will confirm availability and provide a tour price for your selected date and number of participants through email after we receive your Enquiry Form.
Our birding tours are scheduled to coincide with the spring and autumn migrations, resulting in a diverse bird list as we travel through Morocco. A nation known for its stunning beauty and unique culture.
Our birding trips are private and thrilling, as well as friendly, small-group birding adventures developed and directed by a team of local Moroccan experts with outstanding professionalism and knowledge.
Distance / Duration
This desert birding day trip takes about 8 hours & about 100 km on road trip.
Departure And Return
We departure from your Hotel in the morning and we return afternoon.
What's Included in our Morocco Desert bird tours?
Transportation in 4×4 vehicles for a full day birding adventure, a private tour with no other people in the group, lunch, and guiding services.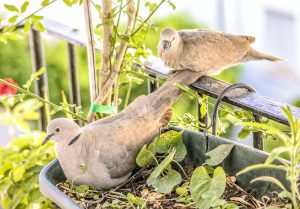 We can customize a Birding tour to meet your individual requirements.
We can personalize your trip during your thrilling Morocco birding vacation, which is the most comprehensive Moroccan birding itinerary available.