BIRDING TOUR IN MOROCCO
Our birding tour in Morocco is geared for our visitors to Morocco who are interested in wildlife. The tour begins in Marrakech, a fascinating city. From there, we'll go birding as we cross the great Atlas mountains and vast pre-desertic valleys on our way to the Sahara's vastness. A superb blend of Morocco's top birding locations, breathtaking scenery, delectable cuisine, and cultural immersion.
WE TAKE YOU ON A MOROCCAN GRAND TOUR TO THE BEST BIRDWATCHING SITES IN THE ATLAS AND THE DESERT. OUKAMEDEN, ERG CHEBBI, THE TAGDILT TRACK, AND OUARZAZATE are among the top sites visited.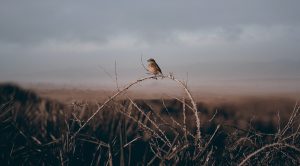 Program itinerary:
Day 1: Marrakech
Arrival at Marrakech airport and transfer to our hotel, where we will eat dinner and prepare for the next day.
Day 2: High Atlas Mountains:
We'll go birding on the way to Ouarzazate today when we cross the Atlas Mountains through the Tizi-n-Tichka pass. We'll stop at a few different locations in search of Levaillant's Green Woodpecker, Tristram's Warbler, Moussier's Redstart, African Blue Tit, and African Common Chaffinch. Dinner and lodging will be provided in Ouarzazate.
Day 3: Ouarzazate to the Sahara desert:
A trek that will lead us to the desert's gate. Then, we'll scout creeks and every lush valley for migrating birds. Thereafter, on our Birding tour in Morocco, we'll be able to add additional birds to our list thanks to the local dry bodies of water (wadis).
Day 4: Bird desert expedition:
A day spent in the Sahara desert in search of native delicacies. Desert Warbler, Desert Sparrow, Brown-necked Raven, Hoopoe and Dunn's Lark, Egyptian Nightjar, Lanner Falcon, Cream-colored Courser, and Pharaoh Eagle Owl are among the birds we hope to see. Moreover, Merzouga offers dinner and lodging.
Day 5: Merzouga to Dades:
It's time to travel to the plateau at Boumalne Dades, where we'll explore the Tagdilt track, one of Morocco's best birding spots. We hope to see Cream-colored Courser, Mahgreb's, Red-rumped, and Desert Wheatears, Temminck's, Hoopoe and Thick-billed Lark, and Trumpeter Finch on this trail.
Day 6: Boumalne Dades to Ouarzazate:
From Boumalne Dades to Ouarzazate, there will be various places to go birding today. When we get close to Ouarzazate, we'll examine the shores of the Al Mansour reservoir for more than just birds!. Also, in Ouarzazate dinner and lodging are included.
Day 7: Ouarzazte to Marrakech:
The excursion will begin with a visit to At-Ben-Haddou, a charming historic town. Moussier's Redstart and Tristram's Warbler can be seen at a later stop in the Atlas Mountains. Then, we'll leave in the afternoon for Marrakech, where we will spend the night.
Day 8: Tren
After breakfast, and depending on your flight time we will transfer you to the airport and ends our tour.

Highlights:
In many ways, our Morocco Birding Tour is a really enriching experience. The tour will be mostly focused on Moroccan birds, but we will also include time for other forms of nature, Moroccan people, and cultural attractions. In addition, the walking is easy and takes place on well-maintained trails or tracks. You're in the pre-desertic territory, so expect rocks and dust!. Then, A 4×4 car tour of the Sahara desert is only available on one day. Also, the majority of our birding takes place within a short walking distance of our minibus.
Food:
Breakfast and dinner will be served on the premises of the hotel. Also, on most days, lunch will be served at local eateries, where we will sample the region's diverse cuisine. Moreover, the tour's most traditional Moroccan option is the various forms of Tajini, which usually include a vegetarian alternative if requested. Then, bread and tea are regularly provided in Morocco.
Give something back to Morocco:
You are supporting the local economy by booking our tour. We're going to hire a local driver. We will also assist in the promotion of nature tourism, which is critical to the conservation of Moroccan species and ecosystems.
*Note:
If you need a birding tour only in the Sahara desert, click here.